Otago's #1 in Forklift and materials handling solutions!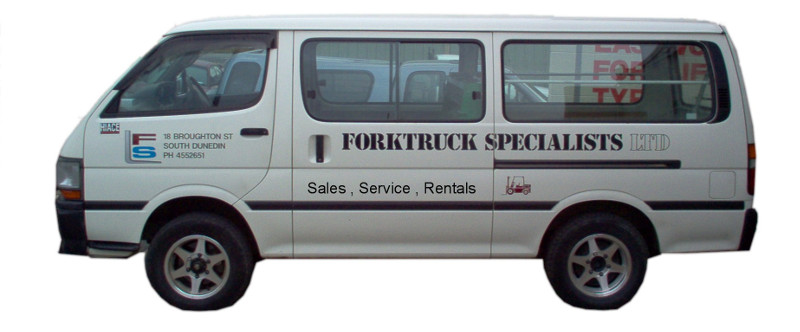 Because we specialise in the repair and maintenance of all Forktrucks, we make it our business to stay up to date with all the latest technology so we can deliver the very best service available to a very wide range of customers.
Our extensive workshop facilities are designed and equipped to allow us to carry out the most demanding of jobs to any make and model of Forktruck, no job is too big or too small. Our purpose-built workshop allows us to do this with ease and accuracy.
We stock a very large inventory of spare parts for all makes and models in order to keep our customers downtime to a minimum. We import spare parts from all around the world on a weekly basis, this allows us to supply parts at a fraction of the manufacturer's prices.