Buy, Rent, Hire, or Service: Forktruck Specialists Limited Is Your One-Stop Forklift Shop in Dunedin
Are you looking to buy a forklift in Dunedin? Do you have an existing forklift that needs repairs or preventative maintenance? Do you only wish to hire a forklift for a temporary warehousing project? No matter your forklift needs, you can count on Forktruck Specialists Limited to fulfil them. With a huge range of forklift makes and models—as well as replacement forklift parts—we can rent, sell, or service just about any forklift on the market.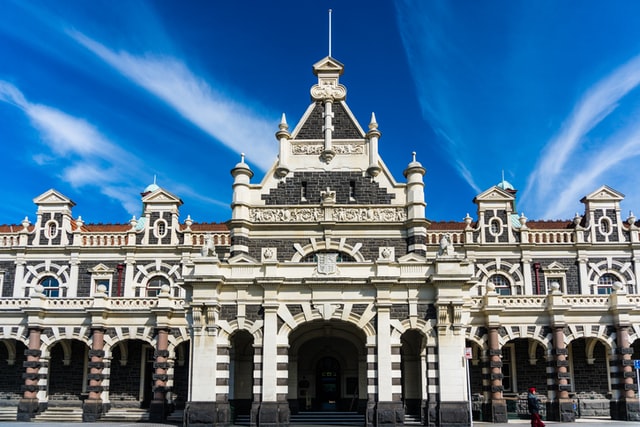 How Forktruck Specialists Limited Can Help Your Business's Bottom Line
Forktruck Specialists Limited has been a constant part of the warehousing and materials handling industries in Dunedin for more than three decades. We started this business over 35 years ago, and have been providing a place for clients to buy, service, and hire forklifts in Dunedin ever since.
Are you interested in seeing if Forktruck Specialists Limited can help your business? Here are just a few of the services we provide:
Forklift Rentals and Purchases: If your warehouse is facing a peak season rush and you don't have the equipment necessary to meet demand, Forktruck Specialists Limited can help. Just rent a forklift in Dunedin to supplement your fleet. We bill on a monthly fixed rate basis, so you can rent a forklift from us for as long as you require. If you need to expand your fleet permanently, we sell late model second-hand forklifts—all impeccably well serviced and maintained.
Forklift Repairs and Servicing: Just like it isn't smart to let your car go for months without an oil change and service check-up, it's unwise to assume that your forklift is in good condition. Having your forklift fleet maintained on a regular or semi-regular basis will help protect you from breakdowns and costly repairs. Forktruck Specialists Limited has a talented team of mobile repair technicians, all of whom are skilled and equipped to provide routine maintenance and complex repairs on-site. When your forklifts are due for servicing, just give us a call, and we will come to you.
Forklift Painting: Perhaps you are preparing to sell a forklift to raise funds for a new one. In such a situation, making sure that your forklift looks as good as possible will help you max out your resale price. In addition to being a place to rent or buy forklifts in Dunedin, Forktruck Specialists Limited also offers paint touch-ups and full forklift repaint jobs.
Equipment Transport: If you are relocating to a new warehouse or undertaking a temporary project, you might need to relocate your materials handling equipment from one location to the next. Forktruck Specialists Limited offers a transporter hire service, which you can use to transport your forklifts and other equipment from point A to point B.
Call to Buy or Hire a Forklift in Dunedin Today
Whether you are looking to rent or purchase a forklift, have an existing piece of equipment serviced or repainted, or transport your heavy-duty machinery to a new location, Forktruck Specialists Limited can help. To engage our services in these areas, call us on 03 455 2651.
Find us on Facebook